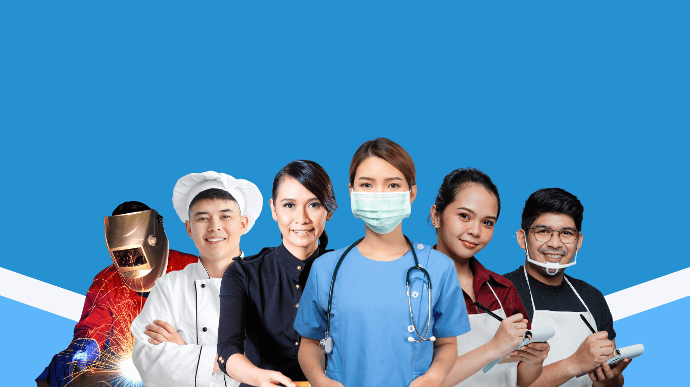 Pipefitter Interviews for the United Kingdom (AM)
Pipe Fitter for United Kingdom


We are looking for more Pipe Fitters for our client in the United Kingdom! You must have 2+ years as shipyard/seafarers' pipefitter, able to read layouts/diagrams/blueprints, knowledgeable about SHE risks, be comfortable in confined spaces/at height, and have experience in copper bending. Apply now!
Qualifications

Experience as a shipyard pipefitter or seafaring pipefitter
At least 2 years of experience in the field

Able to read layouts, diagrams, and blueprints

 Has a clear understanding of SHE risks awareness
Must be comfortable working in confined spaces and or at height
How to qualify

Send application online at https://gigaprofessional.com/r/jobs-events
Register to this event to be accommodated for an interview in our office
Take a free Pipefitter Trade Test (upon qualifying from the interview) and pass
Take an IELTS Exam and get a score of four (4) in all parts of the exam
Submit your documentary requirements for work permit and visa processing
What to bring for this interview

Valid Passport
Certificate/s of Employment showing your 2+ years of experience working in a shipyard/onboard the ship
Professional training certificates
Apply for this position and become a part of a dynamic and growing company in the United Kingdom! If you have the required experience and skills as a pipefitter, we encourage you to apply today. Our client offers competitive compensation, opportunities for career growth, and a supportive work environment. Don't miss out on this exciting opportunity - apply now!